What others say about our Handpiece Repair service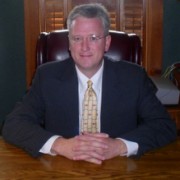 We all know as dentists the importance of keeping our dental equipment in tip top operating shape. One piece of equipment that we simply just can not practice without is the dental handpiece. Our handpieces are in constant use and get abused. That's why it is critical that we take the time to have our handpieces maintained and repaired to peak performance.
My name is Dr. Alan Nix and I have the highest confidence in Ken Groba and his company—"The Dental Handpiece Repair Guy!" I have known Ken and his parents, Dr. Ron Groba and his wife Marie for the last 20 years. I know the high level of honesty and integrity that the whole family has. Ken has been very instrumental in maintaining his Dad's dental equipment and especially his handpieces. Ken is well aware of the necessity of doing exceptional quality work at affordable prices in record time. He is also experienced in repairing most brands in both low speed and high speed as well as ultrasonic scalers.
I dug through my drawers and found all the old handpieces that I had replaced. Ken made it so easy by furnishing a prepaid mailing label and repair form. After he received them he thoroughly checked them out and immediately got back with an estimate of the cost of repairs. He also advised me which ones were worth saving and those that weren't. Why don't you dig through your drawers and send your handpieces to Ken? You may be pleasantly surprised—I know I was!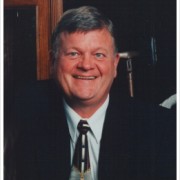 My name is Dr. Ron Groba and my son Ken has worked in my office for the last 25 years and has been maintaining my dental equipment and rebuilding my handpieces for quite some time. He has done an excellent job.
He knows how critical it is to have the handpiece at peak performance in order to perform the delicate dental procedures. He also knows that I require a high quality repair and a quick turnaround to getting the handpiece back into service.
In Ken's desire to always be a part of serving dentists, he is now offering the same services that he has done for me to all of you.
Ken has formed a dental handpiece repair company call "The Dental Handpiece Repair Guy." I feel confident in saying that I know Ken will give the same quality of repairs or even go the extra mile to please you.
His prices are reasonable and it makes it very easy for you to get the pieces to him. Hopefully you all will give him the privilege of letting him give you a free estimate on your next repairs. I know he won't disappoint you.